Felicitations!
Dez Mayorz felicitates with Deejay Jenkins to congratulate Chief Tamumokuro Princewill V. J. T. on his chieftancy installation in Buguma city.
On 23rd June, 2018, at Amachree Memorial Hall, Buguma city.
With King Prof Princewill JP,  Amanyanabo of Kalabari Kingdom as the Royal Father of the day.
Congratulations!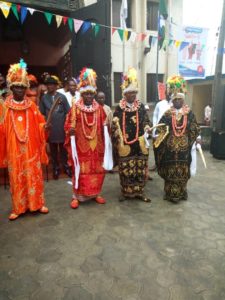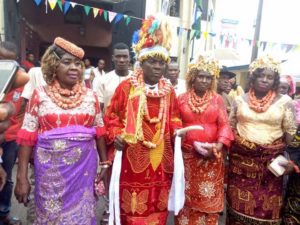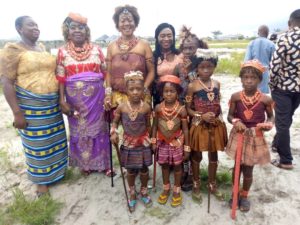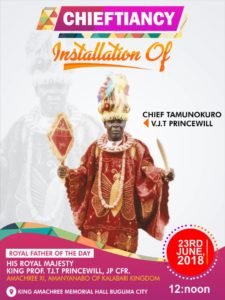 Chief Tamunokuro V. J. T  is the Father of southern Nigeria Deejay Jenkins.