Loans without collateral.
The Empower Africa Mandate (TEAM).
---
Do you want to be a millionaire or multi millionaire?
Do you have ideas to start a business?
Are you constrained in getting loans from banks due to collateral?
Do you need seed capital, contract financing, or capital for expansion?
If YES, then here is the solution
Attend Seminar on:
LOANS Without Collateral
Loans to SMEs & Mega Businesses in 2018
Plus
14 SACRIFICES You Need To Make If You Want To Be RICH
Over 50 beneficiaries in the last seminars
36 State Representatives Wanted
Crown Prince Kio
Wisdom To Wealth …
Empowering Personalities
Powered by
Date : Saturday 26th May 2018.
Time : 12:00 noon.
Venue : God of Reconstruction Church, behind 40 Herald Wilson Drive, Opp UPE, Borokiri.
Powered by Wisdom To Wealth.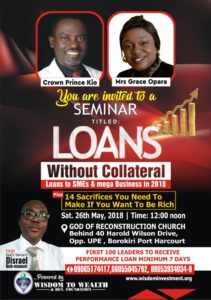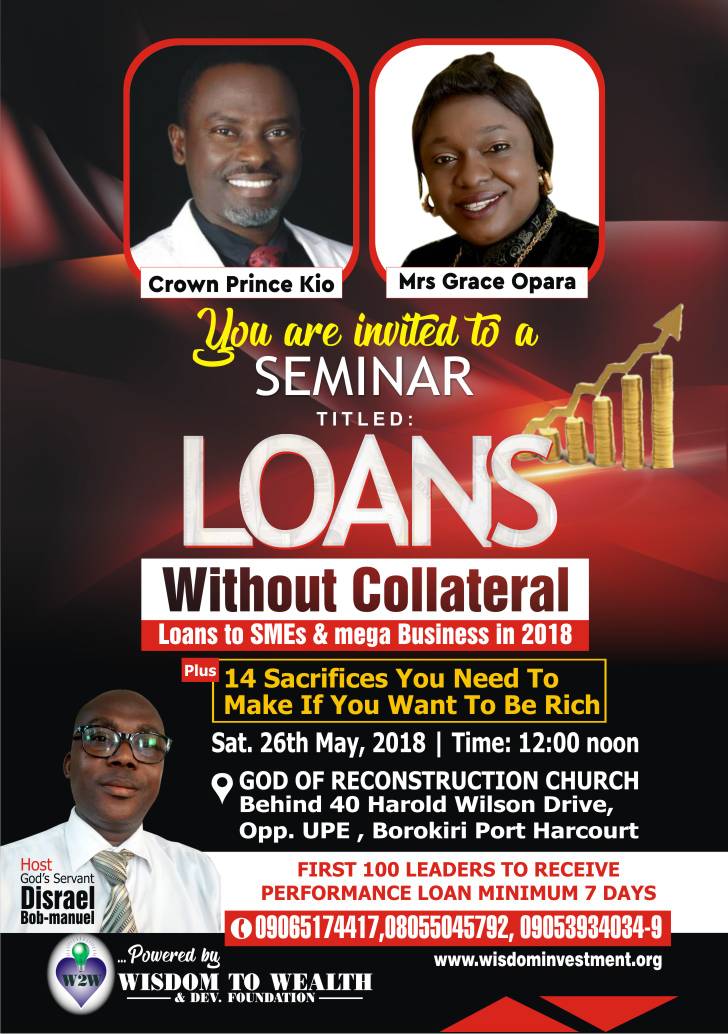 Host : Disrael Bob Emmanuel.
---
---
Crown Prince Kio
---
Mrs Grace Opara.