Buhari Trump visit.
BY: DEJI ADESINA (Writes from Lagos)
Did you know while Buhari was meeting Trump in the US, Nigeria signed the long waited agreement with General Electric (leading four other companies) to invest an estimated $2.2 billion to overhaul and modernise the ageing railway system in Nigeria.
Did you read anywhere that Nigeria and US also finalised negotiations for immediate repatriation of more than 500 million dollars (about N190 billion) of Nigeria's looted money traced to the U.S.
Did you read it anywhere that Nigeria government while in US, was also finalising a strategic agreement on a $20bn investment in the Nigerian aviation industry in the next few years.
You also may not have read that Nigeria before now has already secured $7.5b loan from the Chinese bank for other rail road projects such as the;
* $1. 4 billion rail gauge from Lagos to Ibadan (to be completed in Dec 2018/Jan 2019)
* $6. 1 billion, Ibadan–Ilorin–Minna-Kaduna– Kano line.
Others to be constructed include;
* Lagos-Ijebu-Ode-Ore-Benin-Asaba-Agbor-Onisha-Sapele-Yenagoa-Port-Harcourt-Uyo and Calabar coastal rail line
* Eastern rail flank linking Aba to Port Harcourt, Makurdi, Enugu and Jos, passing through Enugu, Lafia, Makurdi, Gombe, with branches to Owerri, Onitsha, Awka, Abakaliki, Yola, Jalingo and Damaturu.
* The Itapke-Aladja (Warri) to Abuja and Warri Port; development of Railway Industrial Park in Port Harcourt
You may not have read all of these massive investments on rails along with the hundreds of major road construction going on all over the country, because the Nigerian media is not interested in any progress or development, what they want you to focus on are the intangibles. Why? because next to politicians, and the civil servants is the media in the statistics of the most corrupt people in Nigeria. Their companies and staff are being funded by handouts from those who looted our common wealth. And they will support anyone for as long as they pay. That is why anyone who still want to keep control of his own mind, should not swallow any news hook line and sinker from the regular and especially these hungry online media. Their major grouse is that Buhari is not paying or playing ball. They miss the reckless erstwhile government, and they will compromise the future of Nigerians for their own greedy gains.
Other Infrastructure Development: *Road*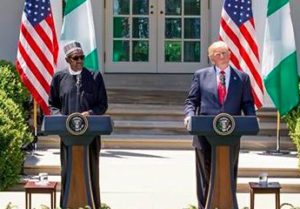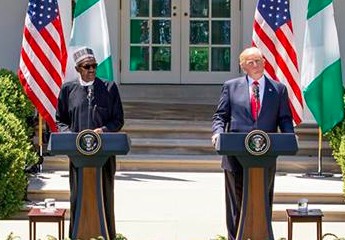 Over N3 trillion has been committed to road construction nationwide. Some of them include;
*Aba-Port Harcourt road portion of the Enugu
* Reconstruction of 81-kilometre Lagos-Ota-Abeokuta Expressway,
* 44.625-kilometre Baban-Lamba-Sharam road in Plateau State,
* Dualisation of Lokoja-Benin road, Abuja-Abaji-Lokoja road
* Construction of Oju-Loko-Oweto Bridge over River Benue
* Dualisation of Kano to Maiduguri road
*2nd Niger Bridge
* Dualisation of Kano to Katsina road phase,
* Dualisation of Suleja to Minna roads in Niger state (phase two)
* Construction of Kano Western bypass
* Construction of Kaduna Eastern by-pass road
* Enugu-Port Harcourt dual carriage way
* Onitsha to Enugu expressway
* Dualisation of Yenegwe to Kolo to Otuoke to Bayelsa palm road,
* Dualisation of Lokoja to Benin road
* Reconstruction of Benin to Ofosu to Ore to Ajebandele to Shagamu dual carriageway
* Dualisation of Ibadan to Ilorin road section two to be completed, Michael Imoudu -Amayo Road, Afon-Aboto-Oyo State Boundary, llorin-Jebba Road
* 9th mile axis of Enugu-Onitsha Road, Umana-Ndiagu-Agba-Ebenebe- Amensea-Awka federal road
* Funtua to Gusua federal 104 km highway
* Abuja – Kaduna- Kano Road
* Abuja – Lafia Akwanga – Keffi Rd
So much is being achieved because your budget is no longer being stolen by the looters. *Imagine how far this country will go if Nigeria successfully implements its budgets for the next five years and beyond.*
Development of the nations infrastructure is one of the Buhari 3 point Agenda, the others are Agricultureand Security
*In Agriculture* he has done wonderfully well to use agriculture to diversify the economy:
Nigeria presently produces about 90% of its local rice need
* We are the highest producer of yam and cassava in the world
* The second largest producer of sorghum after the US
* Third highest of Millet, and
* Presently Nigeria produces 10 million tons of maize out of 13 million tons required for local consumption
The agricultural boom was aided by the development of Nigeria's 11 local fertiliser blending plants, (producing 300,000 metric tonnes putting a stop to the N60b fertilizer import subsidy scam), and agricultural loans/supports prevented from going going into looters pockets or private farms
DEJI WRITES FROM LAGOS