Lizzy and Peter(Nwike Nweke) set to tie the knot. (2nd April).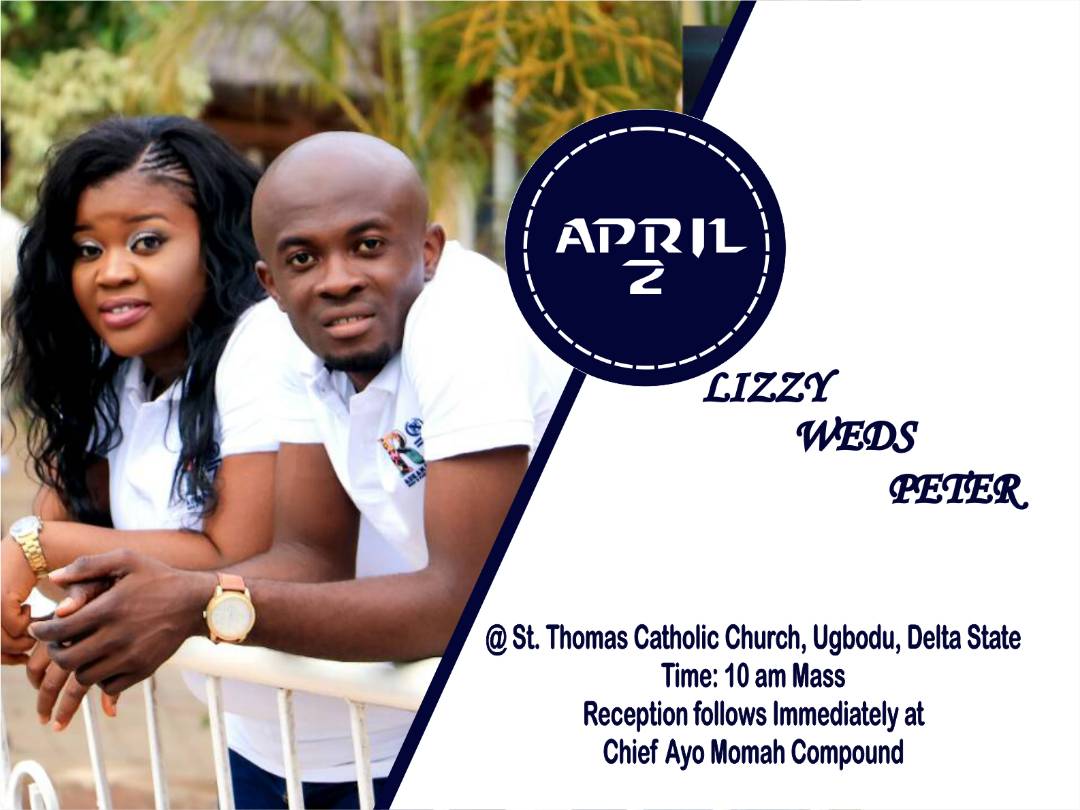 Lizzy weds Peter.
Dez Mayorz congratulates one of his major stakeholders -Nweke Chukwunwike Peter as he weds Lizzy on 2nd April 2018.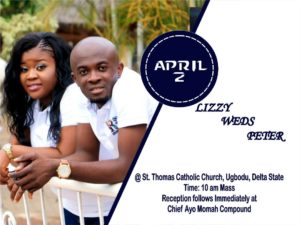 At St Thomas Catholic Church, Ugbodu, Delta state.
Time 10am Mass.
Reception follows immediately at Chief Ayo Momah compound, Delta state.
Congratulations!
Signed:
Mr Flamboyant Okoye Chidiebele.