Port Harcourt students.
Port Harcourt students innovate electric vehicle.
Nigeria student team made Africa Innovative Electric Vehicle.
Rivers State Governor Nyesom Ezebunwo Wike will be happy to hear this, and also Senator Ben Bruce and Nigerians will be happy of this development.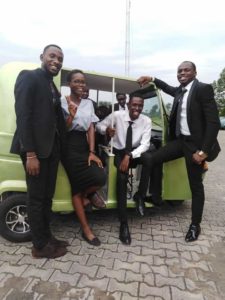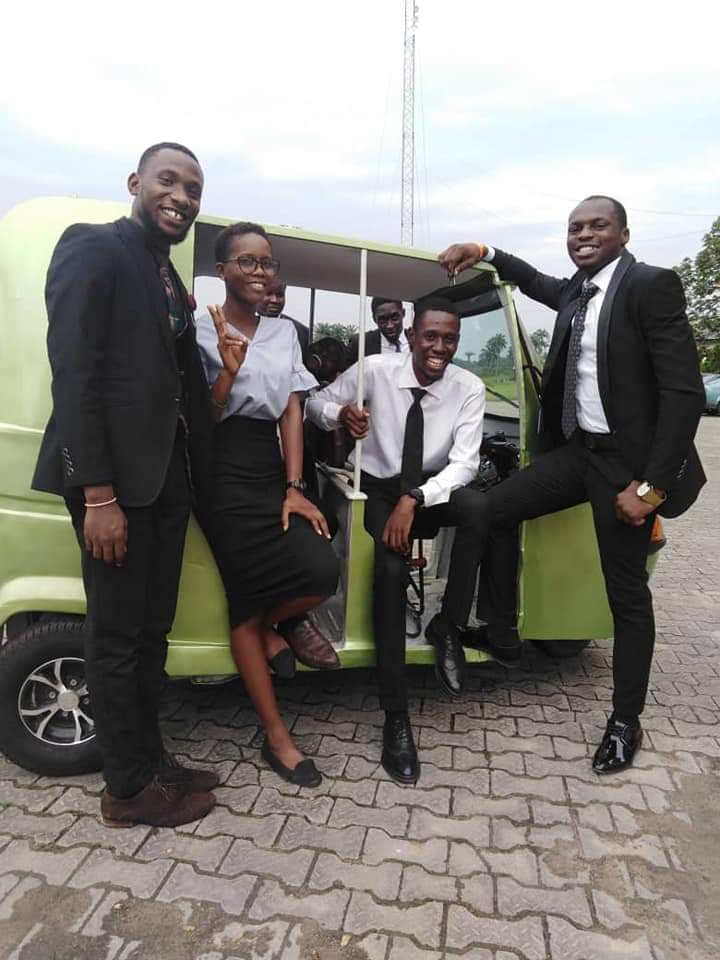 7 team of students from UNIPORT made history in Africa as they made a moving solar electric vehicle.
Communicatiing with DEZ MAYORZ Nigeria, Nicholas Ikiroma Ibim, one of the innovators said:
"I am a final year student of Mechanical engineering (Mechatronics option) with a certificate in Electronics and Mechatronics from Remtronic Industrial Automations Ltd said he trained on embedded systems design in Blieu Intelligence Automations"
"I am a Mechatronic Engineer with a passion for power systems focusing on renewable energy resources. I hope to pursue a masters degree in that regard."
"For the SBEV, I worked on the Energy and battery storage system, this involved determination of total energy requirement of the vehicle thus the use of solar cells and lead-acid batteries to create a unique power system for the SBEV."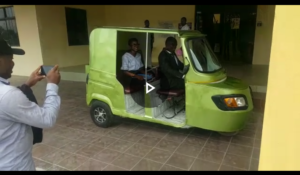 "Also an alternative source of power for the SBEV was added so as to enable faster charging of the batteries in the absence of sunlight using Plug-in chargers to a power grid.
We need support to upgrade our designs and investors for our solar powered campus shuttle project." – Nicholas Ikiroma Ibim.
The full names of the Mechanic Engineering innovators are:
1. Nicholas Ikiroma Ibim.
2. Amasiatu Chukwuwereoke.
3. Emmanuel Osabor Owu-Esan (Team Leader).
4. Nwaimo Chigaemezurum ( Only Female in team).
5. Kalio Ibitamuno Daniel.
6. Daminabo Korubo-Owiye.
7. Omoruemu Ogheneochuko
You can contact the group through this email and contact :
08025684164.
Osabor37@gmail.com
(The team leader)
Or
Email: nicholasikiroma@gmail.com
Phone no: 08080988004
Let's make their dreams come through.
Let's make history together!.
Let's support them.