APC.
Former Deputy Speaker of the Rivers State House of Assembly, Leyii Kwanee, and a pro-APC group known as Rivers Unity House said on Friday that they had begun the process of reconciling the Minister of Transportation, Rotimi Amaechi, and the lawmaker representing Rivers South East, Senator Magnus Abe.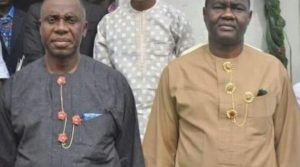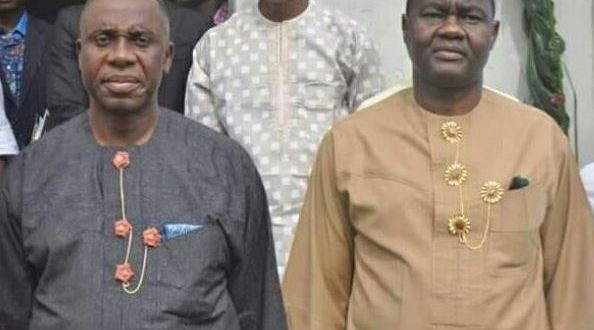 Kwanee and the group maintained that the move was necessary in order to ensure that the state APC won the 2019 general election.
Speaking with newsmen during a joint press briefing in Port Harcourt, the former deputy speaker, who is the leader of the Ogoni Unity Initiative, maintained that the recent National Convention of the APC had considerably resolved the crisis rocking the party at the state level.
Kwanee, who insisted that reconciling Amaechi and Abe was achievable, added that all aggrieved members from the main opposition party in the state would unite ahead of next year's elections.
"It is true that the successful organization of the national convention of the APC has to a large extent resolved the problem we have in the party in the state.
"There is no disagreement in the party again. There were assertions that the congress of the party held in Rivers would not have an effect and that its delegates would not vote, but that assertion was proved wrong.
"The Ogoni Unity Initiative is aligning itself with Rivers Unity House to ensure that the PDP government does not come back to Government House in 2019," he added.
However, the Coordinator of Rivers Unity House, Bouchi Nsirim, assured APC members that Amaechi and Abe would stand on the same rostrum to campaign after the duo had sheathed their sword.
"We came together as a people to let Rivers people to know that it is time to drift from the kind of politics we know. We want to ensure that there is peace in the state. We can do politics in the state with decency and decorum.
"Wike has failed to remove governance from politicking and that is the reason he is facing criticisms. Politics should only be the vehicle to get into office; thereafter, governance begins.
"There is no problem between Amaechi and Wike; it is politics and interest. We will make sure that we reconcile Amaechi and Abe so that there will be peace," Nsirim added.
He, however, expressed the need for power to shift from upland to riverine area in the interest of justice and fairness.
According to him, "Before 2019, peace will return to the party, Abe and Amaechi will stand on the same podium to canvass votes for the APC. In 2019, power must rotate."