COTECK furniture Boss Congratulates Chidiebele Okoye On His Appointment,
Commends Port Harcourt Mayor.
The director of COTECK furniture Ltd, Mazi Chinasa Christian Ezenwoye Congratulates Chidi Flamboyant Okoye on his appointment as Special Assistant to the Port Harcourt City Mayor, Sir Allwell Ihunda.
He commends Mayor of Port Harcourt City for appointing his brother, assured him that Chidiebele Okoye has the capacity to deliver because he is a good material who is humane and reliable and always want to learn.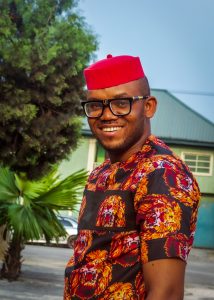 "CONGRATULATION!
More wins to you Chidiebele", he added.