Four Entrepreneurs Bought A Car For Adviser, The Comedian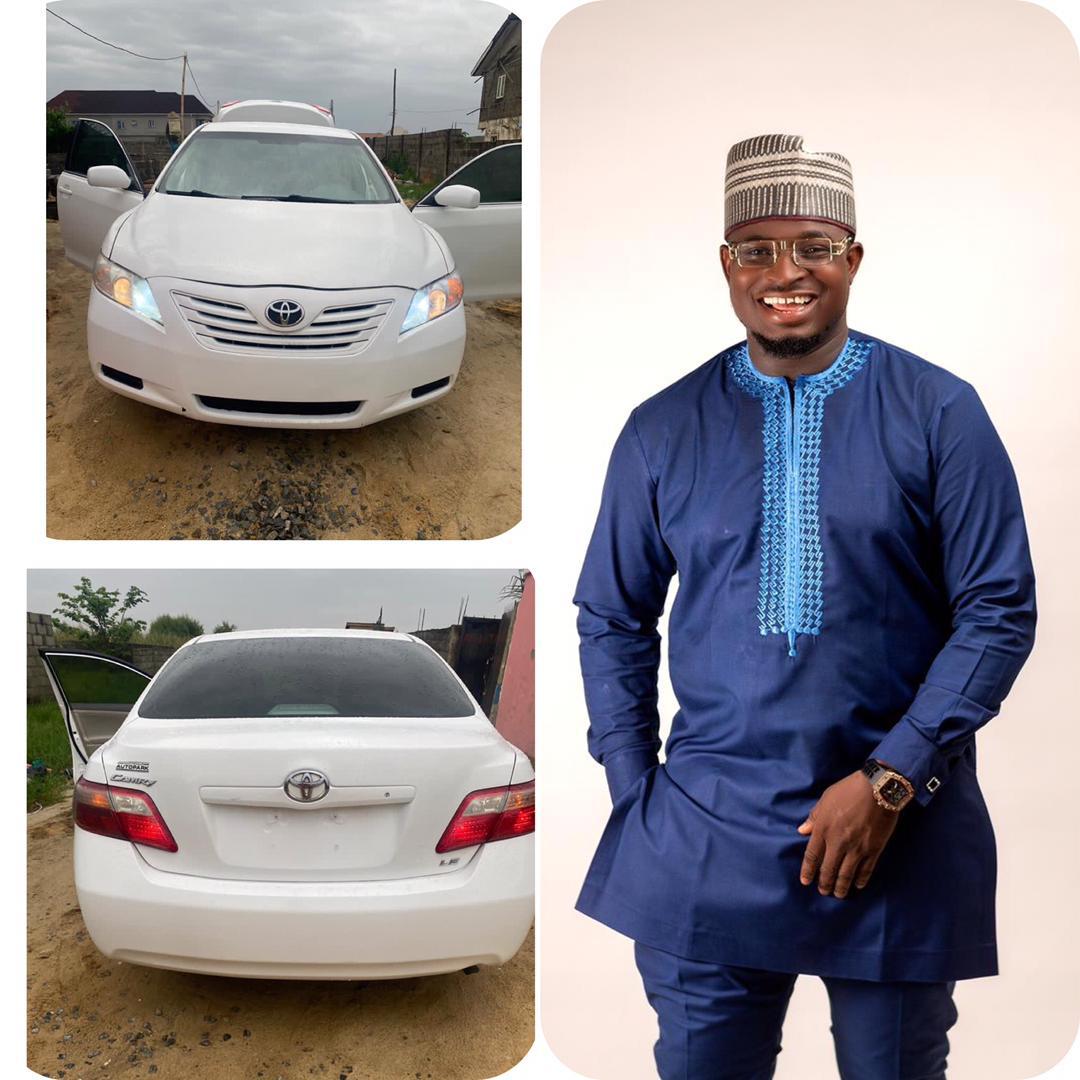 Four Entrepreneurs Bought A Car For Adviser, The Comedian.
Dez Mayorz Report.
The 2019 DMOMA Award's Comedian of the year, Adviser is on top of the world as his four unique friends bought him a sweet white car.
The Four Port Harcourt Entrepreneurs came together to reward Comedian Adviser for his hard work, loyalty, service and drive.
The names of the Entrepreneurs who showed such a great gesture include:
Mr Maduba Okechi C., The Executive Director of Ceemore Global Nigeria LTD,
Mr Cletus Odih aka Amb TK, the Executive Director Clensmarine,
Mr Stephen Ogba, the Executive director of Multiple Energy service Marine and oil services,
and the last one is still
Anonymous at the time compiling this report.
In his Thanksgiving speech, Adviser wrote this in his Facebook:
"#MCM
When you have people who are kind in a special way And they support you through different means
You will not be bothered about money and other material things
Because people are your money and your clothes!
They support you financially and cover your nakedness that's what these great men Stephen Ogba Maduba Okechi Christian Cletus Odih and MY CEO has done for me!
May God reward you just as you have rewarded me with so much love ?
Thanks so much Masters ??
#4MenSentFromGod
#26thdecember
#auchi
#ManofGrace
#advisercomedian" – Adviser.
Big Congratulations to Adviser, from Dez Mayorz Media.