Amotekun
Amotekun: Nnamdi Kanu Blasts Biafran Governors.
The leader of Indigenous People of Biafra, Mazi Nnamdi Kanu has lambasted South East governors and South South alike for delay in establishment of security outfit in old Eastern Nigeria.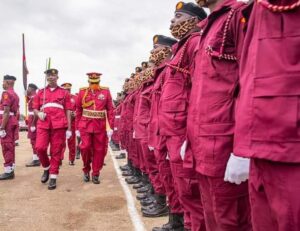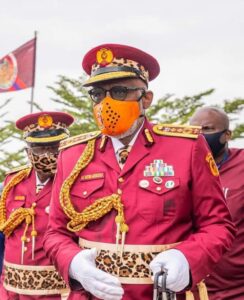 He call them 'ndi nti ike" (deaf ears) for delay in establishment of the security outfit, whereas South West are already on it.
Below is his full comment:
"Sabo Nti Ike, South East Governors, Ohaneze Ndigbo this is Amotekun being proudly displayed by Ondo State Governor.
Any day we relaunch similar outfit to protect the east you will see every traitor under the Sun, all governors and the Efulefu brigade petition Fulani Nigga-area Army to come and kill IPOB family members. Shameless fools! As somebody once said, you cannot shame somebody who is shameless.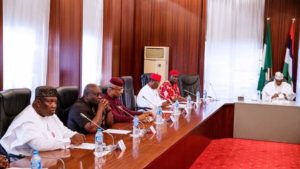 ISIS, Miyetti Allah and Freelance Fulani Terrorists have all abandoned Yorubaland for Biafraland. Traitors fathered by Janjaweed vandals will never learn and will never stop until they help their father's people conquer our sacred land.
UK in Nigeria hope you can see that both our Oduduwa brothers and your favourite pets Fulani terrorists (Miyetti Allah) have all launched their vigilante outfits without a word of opposition from you.
We know how much you hate Biafra and Igbo people in particular that is why we are appealing to you not to misunderstand our intentions when we float something similar to defend Biafraland in line with advice from Catholic Bishops." -Nnamdi Kanu.