Adviser magnificently tours the Europe with Akpororo (Akpororo live in stage in UK).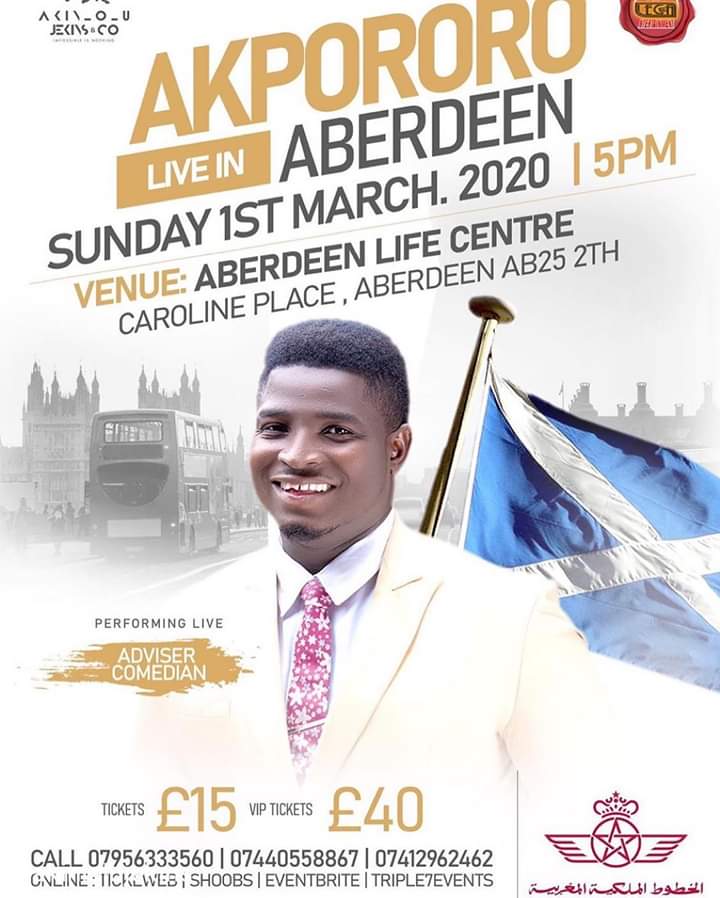 Adviser tours Europe.
The 2019 DMOMA Award (Creative Art category) winner Adviser, is having a good time and bliss, enjoying a tip notch tour in Europe.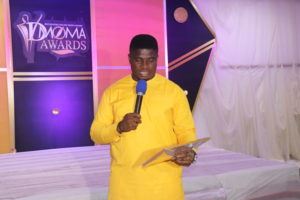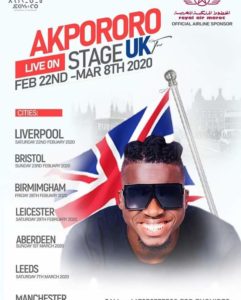 The Nigerian comedian Adviser joins multi-talented Nigerian comedian Akpororo live in stage tour in Europe.
The tour started this February 2020 and it's still ongoing now in March across various cities in Europe including Manchester, Instabul, Leicester, Aberdeen, to mention but few.
Kudos to Akpororo and co.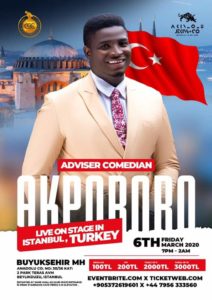 More details on the tour later.