More problems for Rotimi Amaechi and Rivers APC as third faction emerged.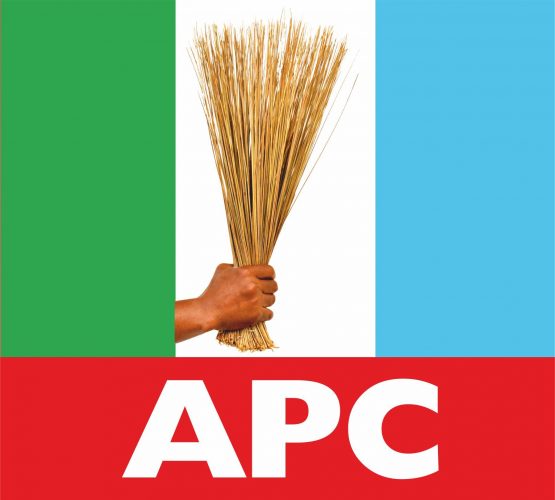 Rivers State APC
AMAECHI'S ALLY, IGO AGUMA GETS COURT ORDER STOPING RIVERS APC CONGRESS.
… as third faction emerges in Rivers APC.
A breakaway faction of Rivers APC led by a former member of the House of Representatives, Rt. Hon Igochukwu Aguma, a known ally of the Honorable Minister of Transportation, Rt Hon Rotimi Amaechi, has emerged in Rivers APC, causing great tremor in the Amaechi camp.
This is as Hon Igo Aguma, on behalf of himself and others too numerous to mention still sycophantically hovering around the Minister for material gains, has obtained an order from the Rivers state High Court restraining the APC from going ahead with the Congresses it earlier scheduled to begin this Saturday.
It is not only the congress that the injunction stopped, Cross Country Reporters can authoritatively report. The order dexterously couched in omnibus legal jargon effectively stopped APC from doing anything in Rivers State pending determination of the substantive suit before the court.
Hon Igo Aguma is not alone. He is supported by a gaggle of politicians still hovering around Rt. Hon. Chibuike Rotimi Amaechi. In fact Cross Country Reporter have it on good authority that not a few stakeholders of APC with Amaechi contributed the resources with which Hon Igochukwu Aguma published his blockbuster open letter in the Nation Newspaper in which he tore Amaechi into smithereens, effectively calling him a failed, selfish and self-centered leader. Hon Igo adduced convincing reasons to support his positions in the open letter.
Piqued and shocked in equal measure by the content of the open letter, Rotimi Amaechi reacted in typical fashion, brashly shutting out Igo and others thought to be sympathetic to him from the last stakeholders meeting of his faction held at his sprawling GRA Port Harcourt residence, allegedly built for him by NPA.
This lion, what the Minister is called by his praise singers, doesn't foray far in the political jungle for his prey. When he is hungry, he feasts on his own supporters, tearing them apart and setting them against one another. This is the case with the Amaechi group.
The problems in the Amaechi group are legion. The Dakuku group against the Tonye Cole group, the Ojukaye and Chidi Lloyd group against the rest. All pointing to the abysmal failure of Amaechi's leadership, a queer model that broods no dissention.
What is happening now, and the ones that will happen in the nearest future in Rivers APC, will show that Abe has never been the problem of the party as mischievously peddled. Amaechi and his anachronistic leadership is.
This leadership has failed four different cycles of elections without bathing an eyelid, including the ones it had all the institutional advantages. And there is no shame!
Hon Igo can no longer put up with that, having sacrificed so much to build the party. That is what defines his intentions and struggle against the failed leadership of Amaechi as an altruistic one, because he knows that nothing will change in the future. He knows Amaechi that much.
In the coming days, members of the public must brace up for more splinter groups from the depleting Amaechi camp of Rivers APC which is increasingly turning into a cauldron of nagging discontent.