Jikume Shine on video premier.
May Your Light SHINE ON As You Keep Holding On To Your Pursuit Amidst All Storms.
Join the UNVEIL Of SHINE ON video.
On Sunday, 23rd Of June, 2019 As We Stand Up Tall Together Believing In Our Hearts That ALL THINGS ARE POSSIBLE Unto Us As We Dream And Pursue Positively Journeying Through Earth While Fulfilling PURPOSE To God's Glory.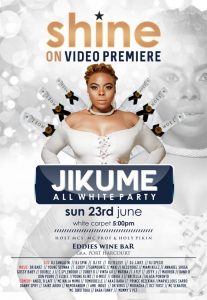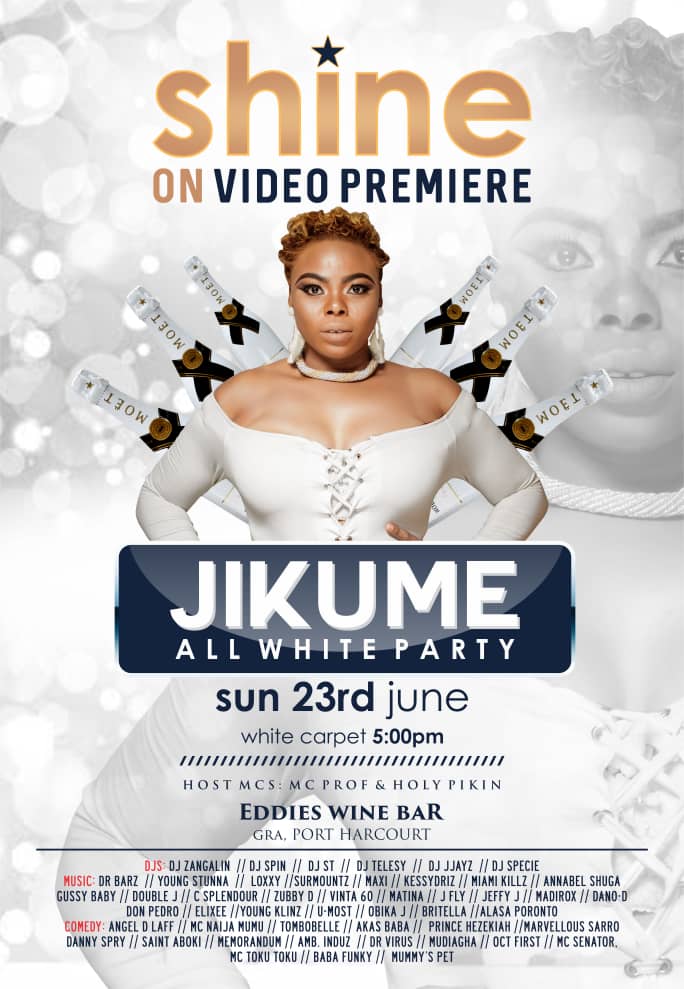 Venue: Eddie's Wine Bar
Time: 5pm White Carpet
DressCode: All White
Thank you.
Be there!