Rosalynda.
The new hit song
Burning
was composed by Rosalynda, produced by Christian, mixed and mastered by Shineeyez.
The Song "
BURNING
"
is loaded with faith-filled words that's able to build you up and remind you of who you really are and give you an inheritance in Christ. It's loaded with prophecies that you will automatically affirm to enjoy the life of God in you.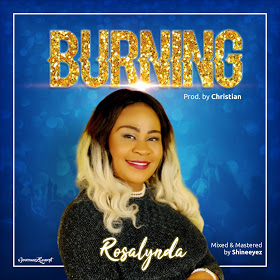 It will also replace any negative thoughts you once had and put you in the right direction of life. You will also dance and dance and dance some good dancing swags as well as affirm the wordings of the song into your spirit, you will burn for Jesus and shine in every area of your life.
Download audio below.