Gov Wike re-election.
PHALGA MAYOR CONGRATULATES GOV NYESOM WIKE ON HIS RE-ELECTION AS GOVERNOR OF RIVERS STATE.
..Phalga Mayor says the victory of Gov Nyesom Ezenwo Wike is indeed the final triumph of good over evil in Rivers state.
As thousands of Rivers people celebrated on the streets of Portharcourt following the declaration of Gov Nyesom Ezenwo Wike CON GSSRS as the winner of the March 9th Governorship election in Rivers state, Mayor of Portharcourt City Hon Victor Ihunwo JP has congratulated the Governor-elect on his God given victory.
Hon Victor Ihunwo while speaking shortly after the declaration,said the victory of Gov Wike is well deserved and an ultimate triumph of good over evil in Rivers state.
The Mayor said the victory is a true reward for dedication, commitment and steadfastness of the Governor to the interest of Rivers state in the past four years and also described the victory as very sweet.
God clearly showed himself in the affairs of Rivers state and decimated the plans of those that have shown that if they are not in power in the state the state can burn down they don't care." The Mayor said.
The re-election of Gov Wike should serve as a reminder to all political office holders, that power indeed belongs to God Almighty and he gives it to whomever he desires and no manipulations of man can change that obvious fact.
Hon Victor Ihunwo said the victory is a victory for Gov Wike, the PDP and all Rivers people that mean well for the stability of our Democracy in Nigeria.
He Commended the Independent National Electoral Commission (INEC) and security agencies for the peace and orderliness that reigned supreme during the collation and subsequent announcement of the election results.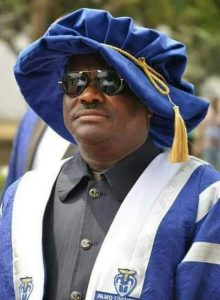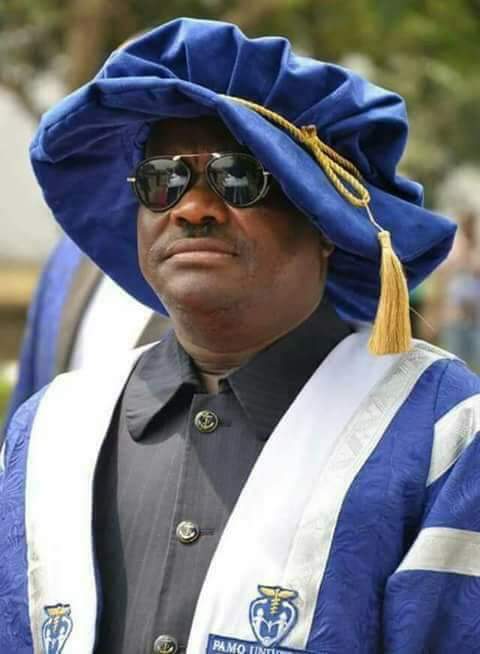 The Mayor of Portharcourt City equally congratulates the Senator-Elect for Rivers East Senatorial district,Sen George Thompson Sekibo CON for his victory at the polls and urge him to resurrect the voice of the people of the senatorial district in the Red chamber of the National Assembly.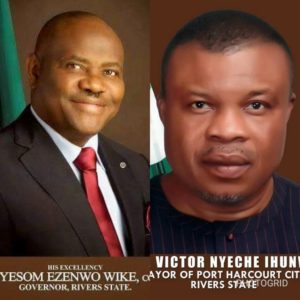 The people of Portharcourt city remain grateful to Gov Nyesom Ezenwo Wike for all he did in Portharcourt in the past four years and remain dedicated and committed to support the Governor attain greater heights in his second term in office;. Hon Ihunwo said.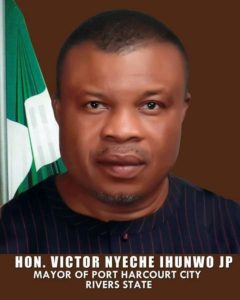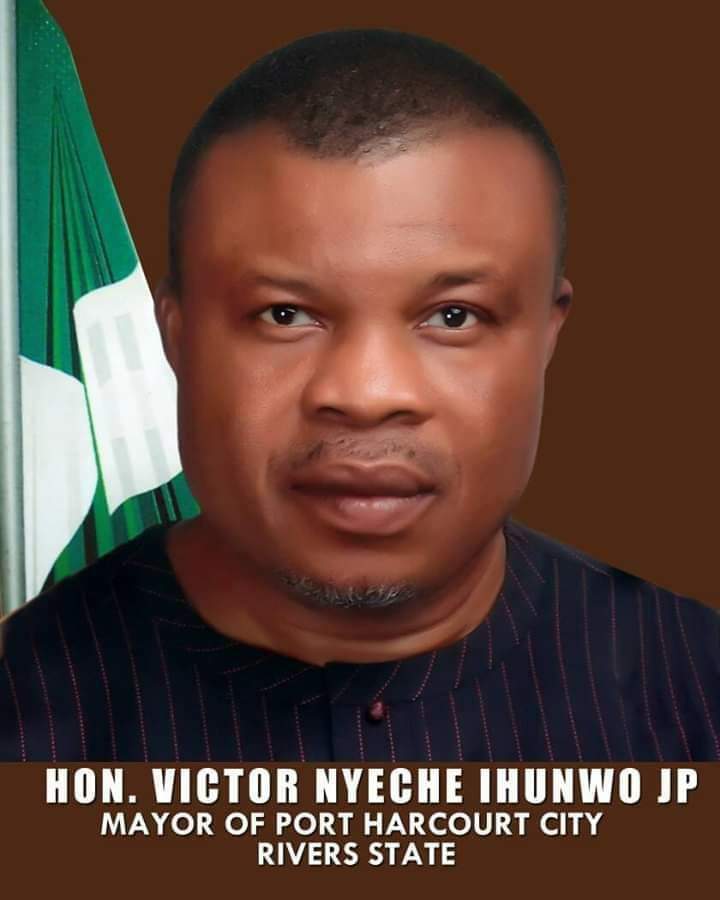 Bob Abayomi
(Chief Press Secretary PHALGA)
4th April 2019