JMPP delegation visited IBB in Minna.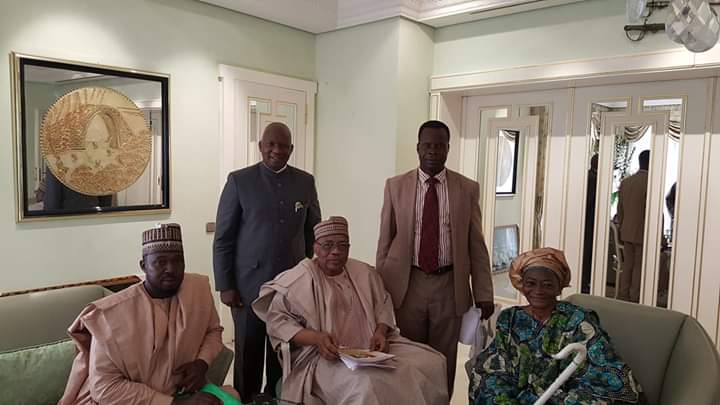 JMPP.
A delegation of Justice Must Prevail Party (JMPP) led by the National Chairman, Dr. Olusegun Ijagbemi, Mother of Nations- Dr. Sarah Jibril, Presidential flag bearer- Apostle Sunday CHUKWU EGUZOLUGO and Vice President- Imam Aliyu SALIHU visited  Minna on a courtesy visit to His Excellency, General Ibrahim B. BABANGIDA to prepare him for THANKSGIVING celebration on the glorious future of NIGERIA as divinely revealed to JMPP from 2019 and beyond.
The Justice Must Prevail Party (JMPP) is  truly reformed reformed party, that swear to the twelve (12) pillars of Oath in service to Nigerians, as the reason for participation in politics. Swear to the Oath not to sabotage Nigeria and corruption to be totally and completely wiped away from Nigeria.
See more info website www.jmpp.ng