Valentine's Day.
Ash Wednesday.
Chocolates and champagne or ashes and fasting?
That's the question many Christians will face on Wednesday, when Valentine's Day and the Ash Wednesday holiday marking the start of Lent fall on the same day for the first time since World War Two.
"Can't wait for Wednesday. I'm going to tell everyone: 'You are loved and you are going to die,'" Christopher James, a professor at the Presbyterian University of Dubuque Theological Seminary, said on Twitter.
Christian denominations call on their members to make various sacrifices during the 40-day Lenten season that leads up to Easter Sunday, including fasting from food, reflecting and carrying out extra acts of charity.
Heavily Irish-American Roman Catholic dioceses in the United States often make an exception when St. Patrick's Day falls on a Lenten Friday, allowing for the traditional corned beef and cabbage on a day when church members would normally be asked to avoid meat.
But church leaders around the country said no such exception would be forthcoming when Ash Wednesday and Valentine's Day overlap for the first time since 1945.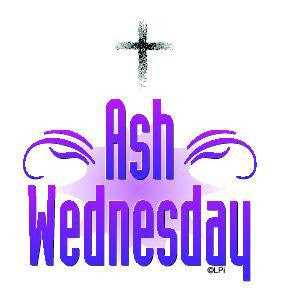 "Ash Wednesday and Good Friday are the only two days of the whole year on which fasting and abstinence are required," Bishop Richard Malone of Buffalo, New York, told church members in a video posted online Friday. "Those who are accustomed to celebrating Valentine's Day might do so the day before. Join it up with Mardis Gras."
Christians will face a similar holiday overlap again in a few weeks' time, when April Fool's Day and Easter both fall on April 1.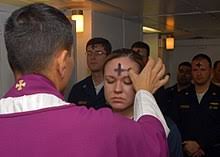 "Concentrate on Ash Wednesday activities and its practices"- Okoye Chidiebele Flamboyant told legionaries and Christians faithful..
Similarly,
Ash-Val. "What a perfect Combination"
Fr. Chimaobi drops his Love Song titled "Honey Comb" to appreciate God for His unconditional love to humanity.
Valentine's Day is all pink and bouncy and glittery and fluffy, whereas Ash Wednesday is pensive, serious, and dark. Yes! But what love can be greater than the unconditional self-giving at the cross.
– where words fail, music speaks –
Download the Val/Ash song below.